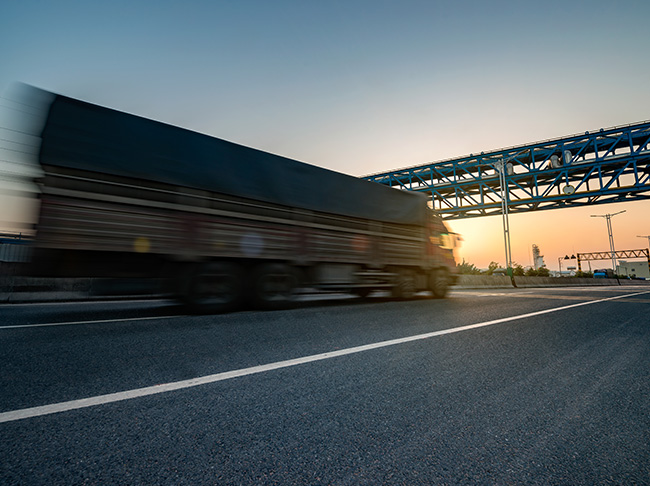 Road Freight is an essential part of the supply chain. It is a mode of transport that connects all points between products, producers, and consumers, especially across the EU. Land transport acts as a fulcrum in the supply chain transition race, and it is a must for intermodal transport. Maybe it lacks the splendor of air and sea transportation, but if there is no land transportation at the point of completion of the transportation work, the work is not finished, the transportation process cannot be completed. It is stable and flexible, safe and pragmatic. Regardless of the vehicle on which it was initially loaded, origin, or destination, each package eventually queues to be loaded in a freight truck. In this sense, "All roads lead to land transportation."
Karaca Logistics performs the land transportation services it organizes on the promised date without compromising its high service quality with its experienced staff, distinguished agency network, vehicle supplier fleet complying with quality standards, competitive price-cost understanding, and trouble-free delivery assurance. Working with the philosophy of 24/7 operation support, accurate information flow, and long-term cooperation, Karaca Logistics' Professional Land Transportation Service Service Provider team carries out all international road cargoes of its valuable customers safely and quickly with competitive prices.
Karaca Logistics, an experienced forwarder with a TIO certificate, can quickly reach points throughout the country or region with its vast agency network and fleets. It establishes road bridges between Turkey and Central and Eastern Europe, the Middle East, the Commonwealth of Independent States, Balkan countries, and Scandinavian countries. It carries out third-country transport between these countries.
Karaca Logistics carries out door-to-door round-trip operations with its distinguished agencies worldwide and provides value-added services to its customers; with its trucks and unique suppliers in its vast network, it makes complete partial and project shipments to our valued customers. Regardless of its weight and volume, Karaca Logistics offers cost-effective integrated solutions according to different transportation methods and works with the principle of reliable service and timely delivery.
As in all transports, some documents must be used in road transport. These documents are essential to ensure the safety of the transported goods and ensure that the details of the goods are learned more quickly at the customs passed along the way.
Some essential documents used in international road transport are listed as follows.
Road Waybill / CMR Consignment Note
FIATA Receipt Documents (FCR/FCT/FBL)
TIR Carnet
Forwarder's Receipt
Parcel Post Receipt