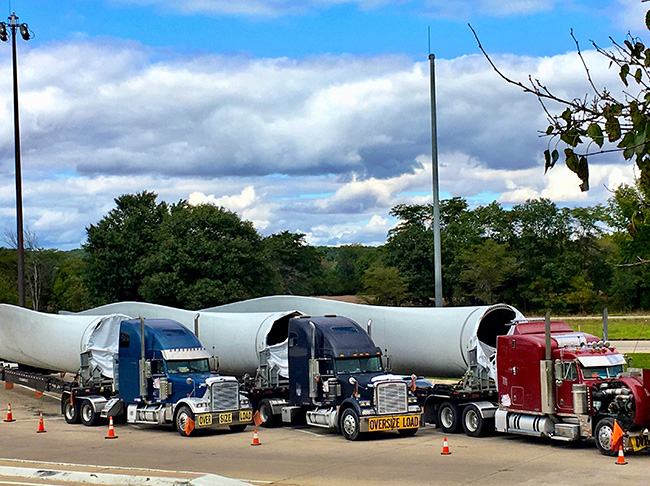 Karaca Logistics, which provides international transportation and logistics services with its wide and strong logistics network and expert staff, facilitates the work of you, our valued customers, with the project transportation service it offers for high-tonnage transportations. Karaca delivers heavy and bulky loads, which technically cannot be transported by normal vehicles, to the desired addresses in the safest way, on time and undamaged.
Karaca Logistics, which calculates all kinds of conditions and possibilities on the route to be transported according to the weight and size of the load, produces turnkey projects with its expert and experienced team in the transportation of bulky loads
Karaca Logistics plans and manages all projects down to the last detail for sustainable success. In this way, large-scale industrial projects is transported to the desired place at the desired time by each of the air, land, sea and railway transportation services or by the use of different combinations.
Karaca Logistics provides the highest quality service to its customers in Project cargo transportation service, which requires more effective operation capability, experience, and logistics skills than standard air, land, sea, and rail transportation organizations.
Karaca Logistics, which develops flexible, innovative, and creative solutions specific to the project or company, provides trouble-free service in this field with its professional team's full knowledge of national and international legislation on heavy cargo transportation and follows all technological and legislative innovations closely
Karaca Logistics, which provides professional project transportation services by producing intermodal and multimodal solutions with the most accurate vehicles specific to the project, with its comprehensive and robust logistics network, expert staff, modern and technological infrastructure, makes a difference in its sector.
Karaca Logistics provides uninterrupted service to its customers at home and abroad seven days and 24 hours for the smooth transportation of the heavy industry projects listed below.
Big machines,
Rail systems,
Pipelines,
Dams, hydroelectric power plants,
Fair, construction site and facilities,
Refinery and petrochemical facilities,
Mobile switchboards
Karaca Logistics, which always keeps its service quality at the highest level, offers its customers a safe delivery guarantee and value-added services such as packaging, handling, on-site installation, and delivery thanks to its expert staff and strong structure.