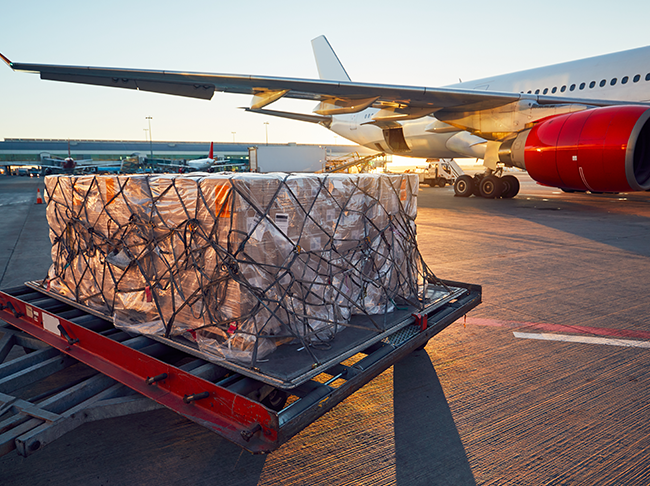 Karaca Logistics, an air cargo agency approved by IATA (International Air Transport Association), is among the distinguished organizations of the air cargo industry. Karaca Logistics has a strong reputation and recognition in the sector as a reliable international air cargo carrier that strives to keep customer satisfaction at the highest level under all circumstances. With its agencies located in every major city globally, it offers all its customers a global reach with a local touch. It ensures safe, secure, and timely transportation of the cargo it undertakes at a competitive price.
Karaca Logistics's range of air cargo services has been organized to address the challenges faced by its valued customers. The international air cargo shipments of its customers are carefully monitored with a complete unique overview within the global network of which it is a member, and cargo owners are provided with instant information about the process and deliveries.
Among the customized services of Karaca Logistics are below.
Consolidation service,
Pick-up and delivery,
Customs procedures and
Distribution of shipments.
Offering the right shipping solutions for every shipment from emergency parts to precision technological products and high-quality textiles, providing the most up-to-date details about the shipment status of products around the clock, running a real-time tracking system 24 hours, is among the Air Freight Services of Karaca Logistics.
With its certified and experienced personnel, Karaca Logistics ensures that the goods in dangerous goods classes are also transported safely by air.
The transportation of products and raw materials containing chemicals and flammable properties is defined as the transportation of dangerous goods. The transportation of hazardous goods away from danger and in an easy way is vital for companies providing logistics services. Dangerous materials; explosive materials and objects, gases, flammable solids, flammable liquids, substances liable to spontaneous combustion, substances that release flammable gases in contact with water, oxidizing agents, organic peroxides, toxic substances, infectious substances, radioactive substances, corrosive substances, with different hazards classified into groups such as substances and objects. There are 13 different groups of dangerous goods classified in this way, and there are approximately 3,500 dangerous goods with separate codes within these groups.
As in all other logistics service modes, the transportation of dangerous goods by air is also guaranteed within the scope of international agreements. Dangerous Goods shipments to be transported by air; It must comply with the IATA -DGR directives on the Transport of Dangerous Goods by Air, the Instructions of the General Directorate of Civil Aviation, and the Regulation on the Transport of Dangerous Goods by Air.