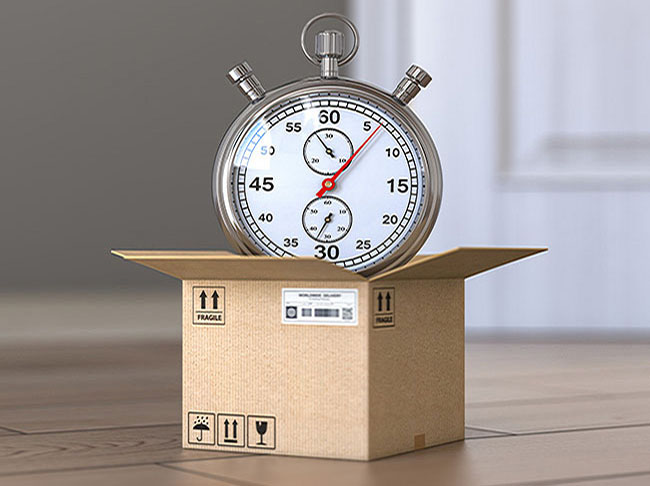 Minivan Express transportation, which stands out as an alternative to air transportation, is faster, safer, and more economical than other transportation methods. Transportation processes are always carried out with less paperwork and formality.
Karaca Logistics provides its customers worldwide with Minivan Express Service, providing fast door-to-door delivery. Thanks to its extensive domestic and international Express Service agency network, it allocates a personalized vehicle upon the request of its customers in cases where transportation is urgent and carries out the transportation of the cargoes to the destination in a fast and safe manner.
Karaca Logistics, which delivers loads up to a maximum of 1300-1600 kg on the Europe - Turkey line to the destination within 24 to 48 hours on average with Minivan Express Transport Services; It offers its customers a faster and more economical service opportunity than the service they will get from aircraft shipments.
Offering time-guaranteed Minivan Express Transportation services to a broad customer portfolio, Karaca Logistics provides its customers with a faster, safer, and more cost-effective transportation experience on the Turkey-Europe line. It has been expanding Minivan Express Transportation Services by day.
Karaca Logistics, with specially equipped minivan vehicles with a maximum capacity of 1300 -1600 kg;
24 hours to all Balkan countries,
Germany, the Netherlands, Belgium,
Austria, Italy, France, England,
Bulgaria, Poland, Czech Republic, Slovenia
And at 48 hours to other European countries,
It carries out express service deliveries.
The privileges we offer to our customers are listed below.
Modern vehicles,
Our experienced and expert staff
Full-time accurate information flow,
Transparent service concept,
Just in time undamaged delivery,
100% customer satisfaction,
24/7 customer support.