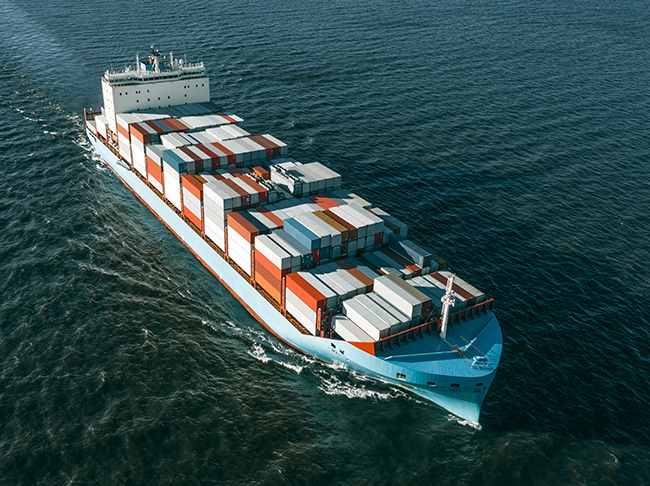 Sea transportation, which means transferring between ports and transporting products to the desired place at the chosen time via ships, is a job of complete professionalism. Domestic and international transactions to be made before and after the shipment are the tasks that professional teams must do. As it is known, there are approximately 4,600 ports around the world. About 100 of these ports are of great global importance. The expression of sea transportation means providing regular transportation services and logistics services between these ports.
In recent years, there has been a remarkable increase in the share of maritime transport in total other transport modes in every field from oil transport to commodity transport, from product and service transport to iron, steel, and similar products, from human transport to animal
Karaca Logistics, one of the leading companies in maritime transportation, provides reliable cargo transportation by sea to nearly 200 countries.
With its international solution partners and competitive freight prices, Karaca Logistics facilitates the global trade relations of its customers and ensures that their cargo is transported to/from the most critical ports in every world. It optimizes the supply chain, supports the success of its business partners, facilitates their business lives, and adds value to their business.
The following services are among the services offered by Karaca Logistics with its global solid agency network and different shipowner (line) options.
Door to door delivery to any point in the world,
Competitive price advantages with consolidation,
Import and export shipments with full container (FCL) and partial (LCL) containers,
All kinds of transit transport with Turkey transfers,
Transport with special equipment (open top, flat rack, reefer, or ISO tank),
Bulk cargo and general cargo transportation,
Ship charter services,
Transit (cross trade) shipments,
Project posts,
Customs clearance,
Domestic distribution services,
Customer-specific solutions.
Karaca Logistics coordinates the whole process from selecting suitable ship and loading equipment to providing reliable shipment, including before and after transportation. It offers 24-hour real-time monitoring of shipment status with modern IT systems.
It provides seafreight transportation services in many areas, from food products to textile products, from functional materials of the automotive industry to white goods products.